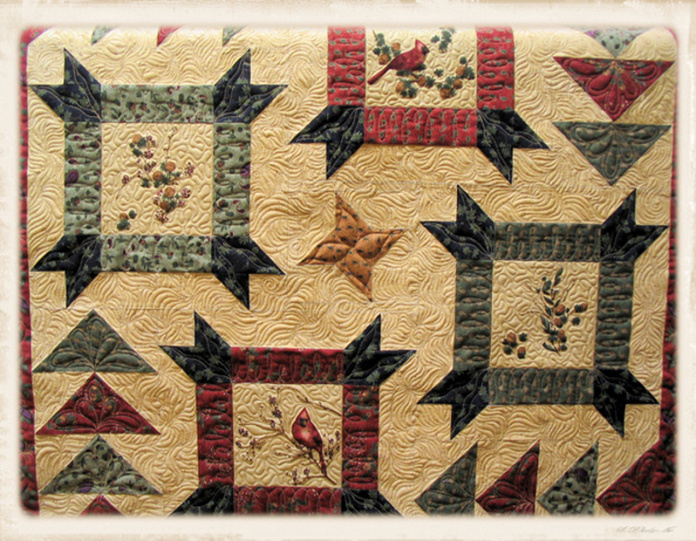 I found out that I have a stunning new quilt coming in next week! This one will call for some nice heirloom quilting, and I'm already thinking McTavishing in the large center section. Like many longarm quilters, I have a love/hate relationship with McTavishing because it is just incredibly time and labor intensive. Sometimes, though, a beautiful quilt calls out for it, and Diana's newest quilt does just that. If you aren't familiar with McTavishing, you can see this beauitful quilting motif in the background sections of the quilt pictured here. It's all done freehand and it takes awhile, but the end result is SO worth it! The quilt shown above is one I did awhile ago, and the new one coming in is pictured below. This new one is called "Stars Over Capri", and it's what I call a state park sized quilt. I won't get Diana's quilt top for a week, but I'm starting to make design plans NOW. Any suggestions for other areas of the quilt? This one is going to be FUN! Thanks, Diana!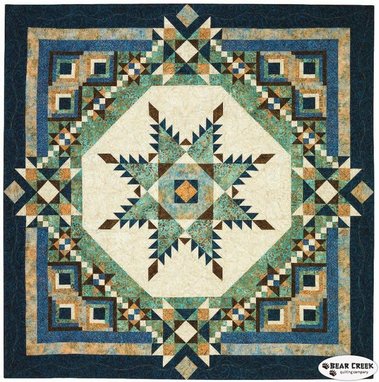 Stars Over Capri

Quilt Design by Cheryl Malkowski

Tonga Batiks fabric from Timeless Treasures

96" x 96"

Copyright 2014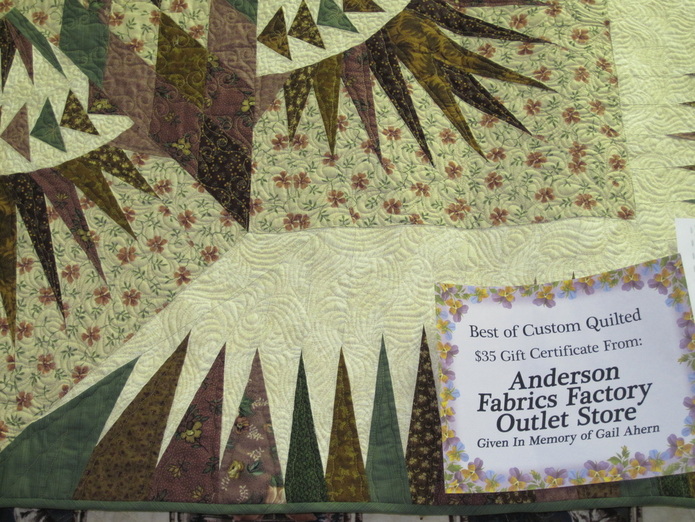 Here's another quilt I did a few years ago -- this one pieced by Kris, and you can see the McTavishing again in the cream section of the outer spiky borders. McTavishing is named for Karen McTavish, a longarm quilter from Duluth, Minnesota, who first used this kind of free-hand design motif in her longarm quilting.