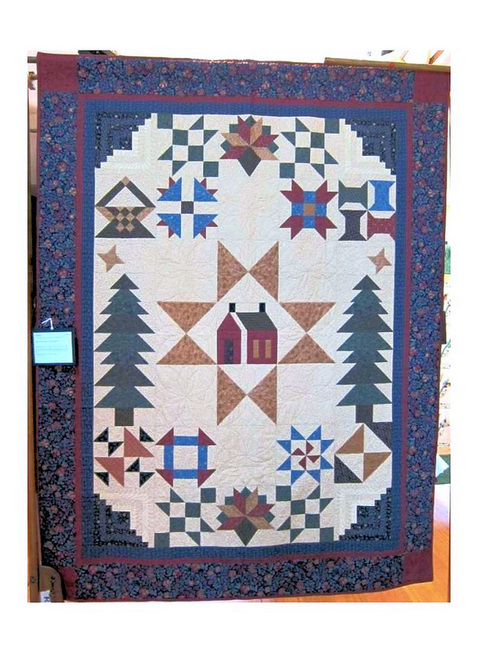 One of my designs, Prairie School Sampler, was part of a quilt festival in Australia, thanks to Karen! She ordered this fun block-of-the-month quilt in "big chunks" instead of month-by-month, and with a little bit of luck, was able to have the quilt ready for showing! The quilt was made with Kansas Troubles fabrics by Moda -- isn't it beautiful? I especially love the border fabric.

Each block in this quilt design represents a facet of pioneer life -- from the Trail of the Covered Wagon to the Bride's Bouquet, from the Towering Pines to the Martha Washington Star and the Hole in the Barn Door!

If you'd like to make this charming traditional quilt, click on Club Shop at the top of this page. Scroll down, and you'll find it!